Best New LED Bulbs
Southeast Lighting, Inc. is located in South East Milwaukee Wisconsin and we offer you the BEST NEW LED BULBS you could ever have!
The company has been providing high quality service to its clients for the past 65 years. We have gained customer loyalty and trust because of the effort our team has contributed to this company.
What does Southeast Lighting, Inc. consider when it comes to providing high quality service to customers?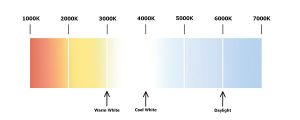 Variety, Color, Brilliance
We can offer our clients almost every type of lighting since we also accept personalized orders. We also offer emergency
lighting, shielded and unshielded commercials, troffers, industrial lights, vanity lights, and under counter lighting. Our color library is not just limited to white and yellow colored bulbs, assorted colored bulbs are also available. Different lighting colors help in setting better ambiance for dull-lit spaces. It gives more life and a different feel for people which makes them want to stay longer in a particular place.
As for the brightness of our bulbs, we can adjust them according to the preference of our clients. The more number of lumens, the brighter the light and the other way around. we could also offer illuminators with dimmers so buyers can control the brightness of their light from time to time, depending on their mood. Southeast Lighting, Inc. will always make products comforting for the eyes.
Control
Manually controlled, automatically controlled or even smartphone controlled lights, just name it, and we can work on itaccording to our customer's needs. With the help of the ever-developing technology today, there is nothing that you can't do in this world. We could always come up with controls which are user-friendly for our customers. Southeast Lighting, Inc. will never let any technical difficulties bother our buyers.
Quality and Safety
We pay close attention with the production of our lights. Every procedure executed, designs and materials used are repeatedly reviewed by our inspection team to ensure the quality and safety of our products. As for the workers, we give our clients assurance that we only let professionals and well-experienced individuals take charge of our products. Southeast Lighting, Inc. imparts proper orientation and training to every individual it employs.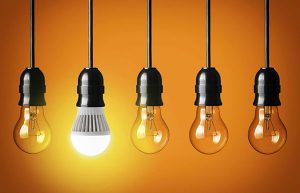 Price and Energy consumption
Most of the bulbs are now LED (Light Emitting Diode) infused. You may think that they are pricy at the beginning but you will later realize that it's way worth than the money spent. It is important to keep that in mind. LED bulbs consume less power but they definitely last longer than the incandescent or traditional bulbs which would be helpful to lower your electricity bill and that's absolutely good news for money savers. From our 65 years of service, we have become fully aware that energy consumption is the common concern of every buyer especially nowadays because of the continuous increase of prices of goods sold in the global market. If you purchase lights from Southeast Lighting, Inc., you can definitely save more money so no need to worry.
Southeast Lighting, Inc. aims to achieve the most convenient for their clients.
Southeast Lighting, Inc. aims to exceed customer expectations.
Southeast Lighting, Inc. aims to help you make your place a well-lit space.
---
---